This post is part of our July Top 5. Check out the rest of the best here.
When I first got pregnant, I thought a super cute maxi dress would be awesome for the hot summer and the end of pregnancy. So I bought some jersey fabric and set it aside with the plan of a strappy maxi dress. However, when I tried on a jersey dress the other day and saw how unflattering it was on my much bigger belly, I decided to change the plan and make a maxi skirt instead!
37 Weeks, and all that is comfortable are skirts!
A couple of things you should know:
Stripes are harder than plain (or patterned) fabric. So if you've never sewn before, going with a plain fabric will make things much easier for you.
Jersey will pucker if you pull it while sewing. If your machine has a setting for sewing knits, use it. Lower your tension a lot, and let the machine pull the fabric through.
Beyond that, the pattern is simple, and there's nothing complex about sewing your own maxi skirt.
What you need:
Fabric, depending on the length you want (see step #1). If you want a shorter skirt, 1 yard will do. For an ankle-length skirt, I would recommend 2 yards.
2-inch elastic. If you are buying by the yard, make sure you measure your waist or hips (or wherever you want the skirt to sit) so you have the right amount.
Matching thread.
I have a cute maxi skirt that has seams up both sides as well as down the middle of the front and back, so that's what I decided to do.
#1 Measure your waist. Take that number and divide it by 4. Then add one inch to that, for seam allowance (1/2″ on either side). Cut out 4 triangular-shaped pieces to the width you want using the waist measurement at the top, and then tapering out. For the length, you will want to measure how long you want your skirt, and then add 3 5/8″ for seam allowance at the bottom as well as at the waist.
If you would prefer not to have the seam down the middle, cut the pieces on the fold and only add one inch of width for the entire piece, since it will still be 1/2″ on 2 sides. If you are using stripes, make sure that when you cut your pieces your stripes will match up. This will use more fabric, but it would look kind of dumb if the stripes weren't matched.
#2 Putting right sides together, pin and sew down the center of the skirt, front and back. If you're using stripes, make sure your stripes match up as you pin.
Open up the front and back pieces and iron the seams. Putting right sides together, pin and sew down each side, once again making sure the stripes match up. Press your seams.
#3 At the waist of the skirt, fold down 2 5/8″. Iron it. Open it up, and then iron the very top 1/2″ of the waist. This will leave an 1/8″ of extra space next to the elastic for you to sew. Now fold it back down and sew as close to the edge of the seam as possible, leaving a 1″ opening to pull your elastic through.
#4 Measure and cut elastic to your waist width minus 2-3″. You want the elastic to fit snugly around your waist without being uncomfortably tight. Pull elastic through the waistband and sew the ends together (this can be kind of tricky, since the elastic will be slightly shorter than the waist band. I pull both ends through the opening and pin them flat together and then sew them flat together). Sew the opening shut.
#5 We're almost done! Put on the skirt to make sure that you like the length (remember that you will be sewing a hem, so it will be 1″ shorter than it is when you try it on). If you'd like to shorten the skirt, now is the best time to do it. If you're happy with the length, then it's time to sew the bottom hem. Just iron up the bottom 1/2″ of the skirt, then iron it up 1/2″ again (so that the raw edge is inside). Now sew the bottom hem.
Maxi Skirts are super comfy maternity clothes that look good too!
You're finished! Wasn't that easy? What fabric did you use to make a skirt? I would love to see your finished project, so please share it with me!
Follow us on Pinterest at Coffee With Us 3
Check out our link parties here.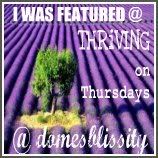 Don't forget to pin!